Juvenile Law
Juvenile Lawyer in Collin County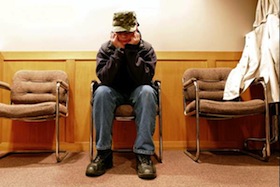 When your child is charged with a crime in Collin County it can be overwhelming. It's important to know that juvenile law is a very unique and complicated area of practice. Casey Davis, Plano juvenile lawyer, is experienced in navigating the juvenile process and handling the particulars of the crime charged. Casey has an excellent working knowledge of juvenile criminal procedure that are unique to juvenile cases, including:
A Juvenile's Arrest in Collin County
Children charged with crimes are usually arrested and placed in the county Collin County juvenile detention center. On the first business day following arrest, there is a detention hearing to determine if your child will be released from custody, and, if so, under what conditions. It is important to have a Collin County juvenile lawyer who knows how to provide the best chance for your son or daughter to come home as soon as possible with the appropriate conditions of release.
Contact with the Collin County Juvenile Probation Department
Before a case is even filed with the Collin County District Attorney's Office, you will be contacted by a juvenile probation officer to begin the process of regularly checking in with your child. It is important to know what to expect in these meetings and what is appropriate subject matter to discuss to protect the rights of your son or daughter.
Collin County Juvenile Court Settings
It is a requirement that a parent or guardian accompany any juvenile to all court settings. Once a petition is filed formally charging a juvenile with a crime, there will be a series of court settings leading up to a final disposition in a case. The sooner you have a Collin County juvenile lawyer to assist you in these appearances the better.
Juvenile Plea Bargains and Trials in Collin County
There is a wide range of possibilities that can result from a Collin County criminal charge against a juvenile. Having a smart and zealous advocate like Casey Davis, criminal lawyer Plano, Texas, can make a big difference in the kind of result that occurs for your child. As for plea bargains, results can include a conditional dismissal [e.g. take a class/do community service in exchange for a dismissal], deferred prosecution probation, regular probation, time in long term lockup at the county level, and/or time in custody in the Texas Juvenile Justice Division. Casey Davis knows how to obtain the best result for your child.
If a trial is necessary to defend your child, Casey Davis is an experienced trial attorney and will help you and your child determine whether a trial before a judge or jury is best. Casey Davis, criminal lawyer Plano, Texas is prepared for any type of trial and works diligently in her trial presentation to demonstrate for the judge or jury why her client is not guilty.
Sealing Juvenile Records
After your child is finished with any punishment in a case [e.g. probation], it is essential that the lawyer in the case follows through at the appropriate time to ensure that juvenile records eligible to be sealed are sealed. A critical final step in the juvenile process is to ensure that a juvenile criminal record does not follow a child into adulthood.