Assault
Criminal Defense Attorney Serving Plano and Surrounding Areas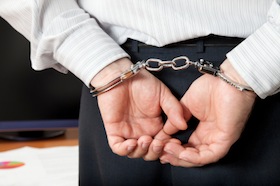 You can be charged with assault family violence if you caused a physical harm or injury to someone else, or if you purposefully threatened physical harm. There are different types of assault domestic violence that may be charged in Texas, and the penalties can be harsh, depending on the circumstances and the level of the charge. If you are charged with family violence assault, Plano defense lawyer Casey Davis can help you fight for your rights and build the strongest available defense under the circumstances.
Definition of Assault
Assault can involve intentionally, recklessly, or knowingly causing injuries or physical harm. It can also involve making deliberate threats to someone else that involve imminent physical harm. It can also involve the use of physical contact that is knowingly provocative or offensive on someone else. An assault will be classified as aggravated assault if a weapon was used to commit the assault or if the assault resulted in a serious injury.
Misdemeanor Assault
There are six kinds of assault that may be charged in the state of Texas. The first kind is least penalized and is charged as a Class C misdemeanor. You can be charged with this type of assault if a prosecutor believes that you physically touched someone in a provocative or offensive way or issued a threat of harm to someone, but no injury resulted.
You can be charged with Class B misdemeanor assault if you attack an umpire or referee at a sporting event. This type of assault can result in your spending six months in jail and being fined $2,000.
You can be charged with a Class A misdemeanor if you cause physical harm to someone else. A Class A misdemeanor may also be charged if the victim of an attack is elderly or disabled, even if the elderly person does not suffer physical injuries. For this crime, you can face a maximum of one year in prison or jail and a maximum of $4,000 in fines. You should retain an assault defense attorney in the Plano area to help you try to avoid or reduce these penalties.
Felony Assault
You can be charged with third-degree felony assault if the victim fits into various classifications. This type of assault will be charged if the victim of an assault is a household member, family member, public servant, government contractor for family services, security officer, or emergency services personnel. For a third-degree felony assault charge, you may be looking at up to 10 years in prison and a maximum of $10,000 in fines.
You can be charged with a second-degree felony if a prosecutor believes that you used a deadly weapon to assault someone, or if you inflicted serious bodily harm on a victim. You also could be charged with second-degree felony assault if you attacked a date or a family member for a second time after getting convicted of third-degree assault. The sentence may be up to 20 years in prison and $10,000 in fines.
You can be charged with first-degree assault if you attack a witness in a criminal case or a security officer. You can face anywhere from five years in prison to a life sentence, plus a fine of $10,000.
Defenses to Assault
A conviction is not assured simply because you have been charged with assault. However, it is important to consult an experienced Plano assault defense attorney who understands the appropriate strategies to use under the circumstances, depending on the nature of the charges. There are circumstances in which it may be appropriate to raise a reasonable doubt about one or more elements of the assault charge. In other situations, it may be appropriate to argue self-defense or defense of others. Under Texas Penal Code section 9.34, you can be justified in using force in order to stop somebody else from committing suicide or inflicting serious bodily injury on himself. You can also be justified in using force against someone if it is immediately critical in order to save another person's life in an emergency situation.
Hire an Experienced Family Violence Attorney to Fight Your Charges
Assault convictions can result in a wide range of penalties. If you are charged with assault in Texas, you should consult an experienced criminal defense attorney. Casey Davis gets outstanding case results, and she will get involved in fighting the charge at the outset of the process. She represents people in Plano, Texas and all other cities in Collin County, Texas. Call us at 972-715-1929 or contact us via our online form to set up an appointment with an assault family violence criminal lawyer in the Plano area.