Drug Charges
Felonies and Misdemeanor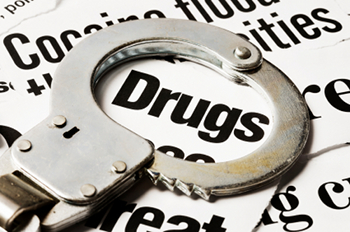 Drug charges in Texas can be felonies or misdemeanors. The severity of a charge depends upon the substance and the amount of the substance at issue. Felony cases, most commonly involving methamphetamine, cocaine, THC, or opiates such as heroin, are punished by deferred adjudication, regular probation or confinement in prison. Misdemeanor cases, most commonly involving possession of marihuana or possession of certain pills without having a prescription, such as alprazalom or zolpidem. Punishments for misdemeanors vary from deferred or regular probation to confinement in county jail. Pretrial Diversion is also a possibility with drug cases, depending upon the drug at issue and the circumstances of the case. Pretrial Diversion is a program where a charged person can do certain things [e.g. counseling/community service] successfully and in exchange have a case dismissed.
Arrest and Bond
No one wants to spend a minute more than necessary in jail. Typically, a bond amount is quickly set to allow a charged person to bail out of jail. At times, it is necessary to make a formal request for a hearing to allow a bond to be set or to lower a bond. Whatever the case, it is a must to have a skilled attorney working as soon as possible on your behalf get a bond handled efficiently and effectively.
Grand Jury
The first critical step in a felony case after arrest is presentation of the case to a grand jury. At times it is appropriate and advisable to present in written form a grand jury packet for grand jurors to read prior to making a decision to issue an indictment or to "No Bill" a case. It's important to get a lawyer skilled with grand jury proceedings to advise how to handle the grand jury stage of a case. The right attorney can sometimes help bring about the end of a case in a "No Bill" or persuade the grand jury to issue an indictment for a misdemeanor when the case was originally charged as a felony.
Needing an Advocate
It is urgent that the attorney you choose knows the ins and outs of the criminal justice system. The criminal process is complicated and can be overwhelming and scary. Your attorney needs to know the prosecutors and judges who handle your case to provide the best communication and advocacy on your behalf. Chances are, yours is one of over a hundred cases being handled by a prosecutor at a given time. Your attorney will be most effective if she "stands out" in how she advocates for your best interest in the disposition of your case.
Needing a Counselor
A lawyer in Texas is licensed as both an "attorney" and as a "counselor." You need a good counselor…someone who tells you what is the right thing to do and how to do it. Your lawyer needs to tells you what you may not want to hear, but what you need to hear. Priority one is for you to be fully informed and given real information about your situation and your options. Anything less is a disservice to you. All of the possible consequences for a case need to be fully explained, like a drug case disposition possibly resulting a drivers license suspension or limiting the right to possess a firearm.
Possession of Marihuana
There is a lot of misinformation going around regarding the law and marihuana. Most notably, many Texans think that marihuana is in some respects now legalized or that the punishments pertaining to it are not significant. Nothing could be further from the truth. First, marihuana is much more potent than it used to be. It is also more costly and is often the basis of robbery cases where the the drug buyer or seller is robbing the the other party to the drug deal. Sometimes these situations lead to capital murder when someone is killed in the transaction. As a result, marihuana cases, even misdemeanor cases, are being zealously prosecuted in North Texas.
Second, the prevalence of THC products [e.g. baked goods, gummies, and other edibles] are often considered "no big deal" and "are the same as having a little weed." On the contrary, these substances are typically the subject of FELONY prosecutions because the active ingredient in them is derived from marihuana [e.g. THC oil, "dabs," "honey," or "wax"].
A skilled drug case defense attorney is need to properly advise you about your situation and the best steps going forward to mitigate any consequences of prosecution.
Possession with Intent to Deliver and Delivery of a Controlled Substance
As you would think, if a person possesses a controlled substance with intent to deliver it or actually delivers it, the penalty for such a crime is greater. Usually, the penalty for such an offense is one level higher than if the person was simply possessing the drug[e.g. a 3rd Degree possession case becomes a 2nd Degree delivery case].
Usually, there is greater emphasis by prosecutors and judges to get higher punishments on delivery cases than straight possession cases. As a result, you need a skilled drug crime lawyer to help figure out and deliver the best result in a possession with intent or deliver case.
Make sure your lawyer has experience with hundreds of drug cases when you make a decision to hire someone. Your best interest is most important.