Reasons To Choose an NFA Gun Trust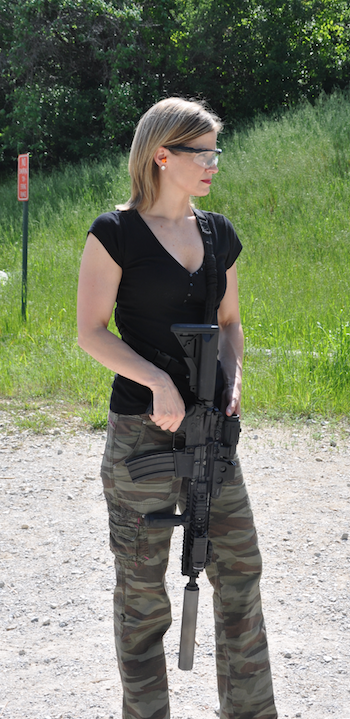 If you wish to purchase any NFA regulated item as an individual, the B.A.T.F.E. requires you to complete an ATF Form 4 and list all of your personal information including:
Name
Address
Social Security Number
Driver's License Number
Date of Birth
Sex
Race
Height
Weight
Eye Color
Hair Color
In addition, you must go to a local police department, have your fingerprints taken and present the B.A.T.F.E. with your photograph.
Finally, in order to personally purchase an NFA regulated item, you must obtain the signature of the Chief Law Enforcement Officer (CLEO) of the area where you live. A CLEO may be the Chief of Police of the city where you reside, elected County Sheriff, elected County District Attorney, elected County District Court Judge or Federal Judge.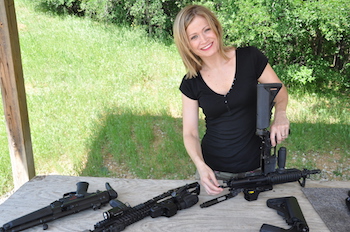 The problem with obtaining a CLEO signature is that many CLEO's occupy elected or appointed positions and are politicians who will not risk their political careers by signing off on something as "sinister" as a machine gun or a silencer. Therefore, many CLEO's have a standing rule that they refuse to approve the purchase of any NFA regulated items for anyone.
Utilizing an NFA Gun Trust requires no photograph or fingerprints be sent to the B.A.T.F.E.
Utilizing an NFA Gun Trust does not require a CLEO signature
Utilizing an NFA Gun Trust does not require disclosure of your Social Security number, Driver's License number, date of birth, sex, race, height, weight, eye color or hair color.
An NFA Gun Trust, is a revocable, living trust. This means that you may revoke the Trust at any time. It also means that you may amend, modify or revoke any provision of the Trust at any time. You may also change Trustees, Beneficiaries, add or remove assets from the Trust Estate.
An NFA Gun Trust can be named anything you choose. This protects your privacy and the privacy of your Trustees and Beneficiaries. We recommend that you not use the terms "NFA", "Firearm", "Gun" or "Weapon" in the name of your trust. Also, keep the name short because you are not allowed to abbreviate engravings should you decide to build a gun using an ATF Form 1 (give brief descript of ATF Form 1). There is no need to include "revocable" or "living trust" in your Trust name in order for it to be a revocable living trust. In short, keep it simple.
An NFA Gun Trust is not required to be filed with any court or county records office. Therefore the trust document, identities of Trustees and Beneficiaries and assets of the Trust remain private. In addition, as opposed to a Corporation or LLC, an NFA Gun Trust requires no yearly fees or accountings and no need to file tax returns.
An NFA Gun Trust ensures that generations of your family and trusted friends (who are co-owners of the Trust) may possess, shoot and enjoy the NFA regulated items owned by the Trust. This is important because if an individual purchased an NFA item only that individual may use or have access to the NFA item. Another person is not allowed under federal law to use or possess an individually purchased NFA item (even in the presence of the individual who purchased the NFA item).
Any Trustee of an NFA Gun Trust may legally possess NFA regulated items. If an individual purchases an NFA item, only that individual may legally possess that NFA item.
An NFA Gun Trust can protect family and heirloom firearms as well as NFA regulated items. With all of the current gun regulations and controls being considered by our Federal government and as many States and cities are considering anti-gun legislation, an NFA Gun Trust may be the only way to ensure that your family's second amendment rights are preserved.

Legislation is also being considered that limits the transfer of firearms and NFA regulated items. Utilizing an NFA Gun Trust will allow the seamless transfer of your firearms to family members and close friends.

An NFA Gun Trust also provides protection of your firearms and items in the Trust Estate from creditors and bankruptcy.
An NFA Gun Trust provides detailed firearms guidance to Trustees, addresses multi-state firearms ownership and plans for firearms other than NFA regulated items.
An NFA Gun Trust protects your family members and Trustees by providing detailed instructions on the transfer of Trust Property.
An NFA Gun Trust is a standalone document that fully explains your intent for Trustee Succession, Beneficiary identification and the final distribution to your Beneficiaries upon your death.
An NFA Gun Trust effectively avoids probate. Therefore, your family members or close friends will not have to worry about unknowing placing themselves at risk of violating any firearms laws and your family arms will not be part of any public record.
An NFA Gun Trust also contains specific provisions to protect your children and ensure that they do not receive firearms if they live in a location where such items are illegal, or if they are not mature or responsible enough to possess firearms. (add something that says they can leave them in a trustees care until the trustee determines they are old enough and mature enough to pass the fire arms to them)
Our NFA Gun Trust also addresses the sometimes complicated situations that occur in Texas regarding marriage, divorce and community and separate property. All of these concerns are addressed in our NFA Gun Trust and the language can be modified to meet your specific needs.
A NFA Gun Trust should not be ordered through an on line system. A NFA Gun Trust should be personalized to address your specific needs and concerns. The NFA Gun Trust should clearly identify your intent with regard to the firearms contained within your trust, properly list your Trustees and Beneficiaries and protect your children by not allowing them to possess firearms until they are of the proper age and maturity to accept the responsibility.
BEWARE: Gun Shops and Gun Dealers who present you with a NFA Trust, a Gun Trust or a Generic Trust are committing a criminal offense. In Texas, the unauthorized practice of law (Texas Penal Code Sec. 38.123) is a third degree felony offense. If the dealer is prosecuted or reported to the B.A.T.F.E, the Trust may be determined to be invalid, the NFA transfer invalidated and the purchaser would be in violation of the NFA.
BEWARE: A traditional generic Trust does not address:

Texas specific laws and language
How to purchase / transfer NFA items
Who may use or have access to NFA items
How to properly administer NFA items
Limits transfer to ineligible individuals
Addresses firearms transfers to minors or incapacitated persons
Directs Trustee(s) on administration and control of NFA items
Limits an individual acting under power-of-attorney or guardian

BEWARE: Quicken, Legal Zoom and Trust Maker Trusts may not protect your valued firearms or be accepted by the B.A.T.F.E. Recently, an individual attempted to draft their own "GUN TRUST" and purchased an NFA regulated item. The B.A.T.F.E. found that the Trust was invalid.