DWI/DUI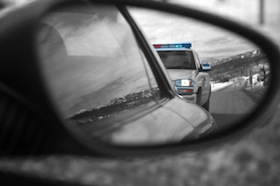 As an ex-prosecutor, Casey Davis has vast experience handing Driving While Intoxicated trials and she has the necessary knowledge and skills to effectively handle your Collin County DWI case. If you delay hiring an attorney on your Collin County Driving While Intoxicated case, you may miss an opportunity to prolong or contest the suspension of your driver's license, receive an obstruction of highway offer, have your case dismissed, have the district attorney's office decline to prosecute, have your charge reduced to a lesser offense or secure a favorable plea offer.
Driving while intoxicated relates to adults and driving under the influence relates to minors 21 and under. Both are very serious charges and if you or your child have been arrested for this offense, you need to hire an experienced attorney right away.
There are several issues with Collin County Driving While Intoxicated cases that need to be addressed immediately after your arrest: will your license be suspended, do you need an interlock device in your vehicle, was there an accident, was your blood or breath over.15, what are your conditions of bond, are there any issues with your blood or breath sample, did the officer do anything incorrectly, do you need a motion to suppress filed regarding any stop or search, were there any drugs involved with your case?
You will need a skilled Collin County attorney to properly evaluate and investigate your case and work with you to determine whether you want to accept a plea bargain or prepare to have a trial in your case. Trials can be expensive and you may need time to budget and prepare.
You will need help obtaining an occupational license so that you may lawfully travel in your car if your license is suspended. A Collin County DWI can carry serious consequences including loss of your driving privileges, jail time, expensive fines and time in prison of you are facing a felony DWI charge.
Casey is a trial lawyer who is experienced at negotiating DWI cases, identifying and challenging weaknesses in the State's case, and trying a case to a jury if necessary. Casey will help alleviate the stress of this arrest for you by navigating all parts of your Collin County DWI and license issues for you by holding your hand each step of the way, thoroughly consulting with you, managing all of the details and guiding you step by step until the very end. Basically she will take this off of your plate, and onto her plate, so you can focus on your family, job, kids and life.
When your case is resolved Casey will remain a contact for you to help you with any issues that may come up, as they often do with DWI cases and Texas Department of Public Safety issues. When working out a plea bargain Casey will fight to make sure you get the best offer possible and provide you with options. She works with you to determine your priorities so she can ask for the right concessions for you and help you determine what is right for you, a trial or plea.
If you are facing Collin County DWI charges contact our office immediately at (972) 715-1929 to schedule a free consultation with Casey.
Casey is very knowledgeable about identifying DWI cases where favorable options can be obtained. A sample of her work is listed below:
Third Degree Felony Driving While Intoxicated 3rd or more
Not Guilty, Collin County
Misdemeanor Driving While Intoxicated
Not Guilty, Collin County
Misdemeanor Driving While Intoxicated
Dismissed, Collin County
Misdemeanor Driving While Intoxicated
Dismissed, Collin County
Third Degree Felony Driving While Intoxicated 3rd or more
Reduced to Misdemeanor Driving While Intoxicated, Dallas County
Misdemeanor Driving While Intoxicated
Reduced to Misdemeanor Obstruction of Highway, Dallas County
Misdemeanor Driving While Intoxicated 2nd
Reduced to Driving While Intoxicated 1st - No jail time, Collin County
Misdemeanor Driving While Intoxicated 2nd
Reduced to Driving While Intoxicated 1st - No jail time, Collin County
Third Degree Felony Driving While Intoxicated 3rd or more
No inpatient treatment required, Dallas County
Third Degree Felony Driving While Intoxicated 3rd or more
Probation, No pen time, Collin County